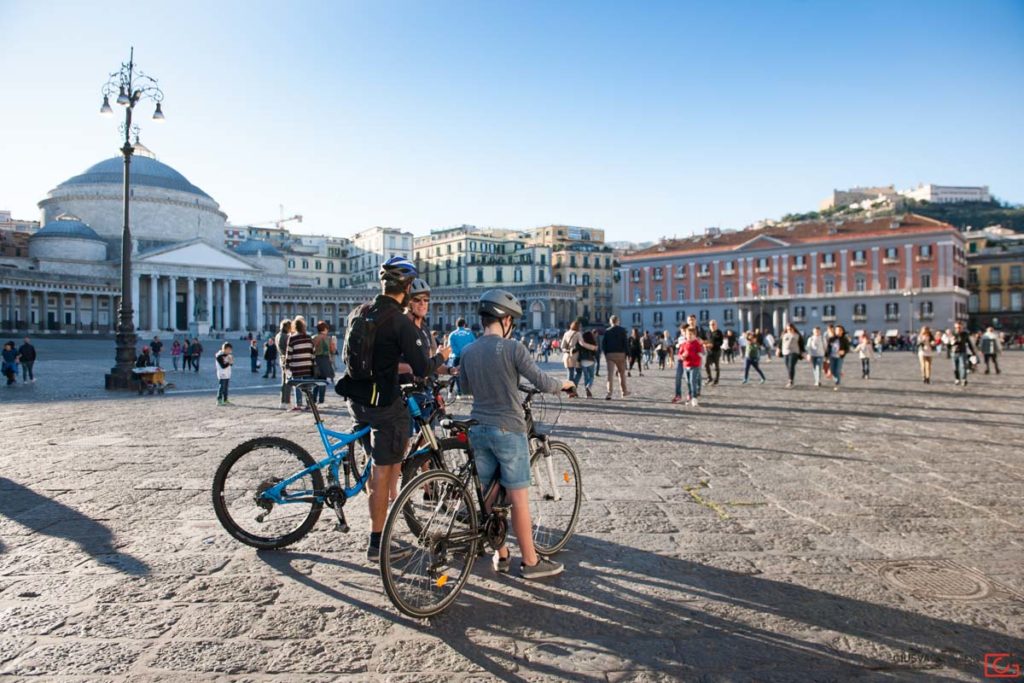 Biketour Napoli was born out of the passion of some young Neapolitans, regular cyclists for work and pleasure, eager to show the traveler and the Neapolitan sceneries of the city far from the abused "postcards" as well as from the easy steretypes.
Over the years as they have traveled the world by bike and explored their city, they have found the eyes to "discover" new urban identities, unearth hidden gems and savor a soul of the city vibrant with energy and positivity, and now they have decided to share all this with those who, endowed with a spirit of observation and the wonder of children, want to savor and nurture, during their stay or their daily Neapolitan life, a feeling of love for our land.
In addition to the itineraries you can find here and in more detail on the website, we can arrange routes tailored to your abilities and cravings such as road itineraries in the Sorrento peninsula, off-road adventures in the Phlegrean hills, the legendary ascent to Vesuvius, and much more that we can agree on together.
We are flexible, patient, and always ready to stop for a photo or a laugh in your company!