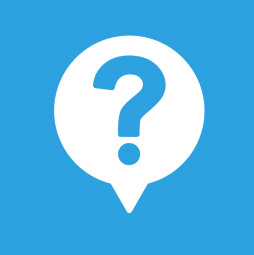 Our bike tours are very easy going with a focus on enjoying the ride as well as the places we stop at. Each of our tours are graded according to distance and route complexity to give you an idea of what is involved.
We like to keep our groups small to ensure your safety and enjoyment. Depending upon the day of the week, but in any case we add guides as the group get bigger.
Please be at the meeting point on time. Feel free to use the facilities at the departure locations. Tours set off at the scheduled time so please don't be late. We understand that occasionally a plan falls apart or public transport can let you down. If you are late you run the risk of the tour leaving without you. If this happens will reschedule you on a later tour, but exact times depend on our availability. Please call us on +393791362755 +393313374130 or the guide's number if you need assistance finding the meeting point
Due to limited capacity, all tours and bike hire's must be pre-booked. The cut off for bookings is 24 hours prior to the tour departure. If you would like to check last minute availability please email or call us.
Bicycle House our bike bar and rent shop @Galleria Principe di Napoli near the National Archaeological Museum, easy to find and very close to the public transport metro line 1 Museo or line 2 piazza Cavour. If you're on a cruise ship, we can arrange the pick up at port of Naples. For rental request, bike delivery at your accommodation is available on request.
The expression 'as easy as riding a bike' was coined for a reason. You will be amazed how quickly cycling comes back to you and you'll be at ease in no time. Our e-bikes (limited availability, surcharge applied) may help you in recovering the feeling with cycling. There is plenty of time at the beginning of the tour to get used to the bicycle. Please note, unfortunately we do not have time on tours to teach people to ride a bike completely from scratch.
We go further to ensure your enjoyment of discovering Naples. We accept guests from 2 people to large groups, and we lead them so that everyone can hear clearly and remains safe. We are the only bike tour company in Naples to use a local bicycles manufacturer … why ride anything else!?
The weather in Naples is generally warm in the winter, mostly sunny. In case of very bad weather we can offer you a re-scheduling of the tour. Spring and autumn are delicius, and no fear about summer's heat: Naples lies on the sea and you can appreciate the summer breeze. We check forecast regularly and choose the right moment of the day to start the tour. Moreover we offer a combo tour, bike and kayak experience, so refresh yourself with a swim!
Yes, you get to ride one of our very lovely bicycles.
We will need you to sign a standard hire agreement and leave a passport or other I.D. with us as security for the duration of the hire. A cash or card deposit is required, please ask us.
It's not the law in Italy to wear a helmet but we do have bike helmets available if you would like to wear one. Its entirely your own personal decision. For under 18 the helmet is strongly recommended. Please let your guide know if you require a helmet.
You can wear your 'every day' clothes on our bikes. Just dress for the weather! Sunglasses or a hat in summer, and gloves and a scarf in the winter. Bring some cash for drinks and food if required. And don't forget your camera!
You are welcome to leave any unnecessary bags or items at our HQ whilst out on tour.
Our tours use the safest and most scenic routes possible. We primarily ride on dedicated cycle paths or on quiet back streets. Occasionally we ride on cycle paths which run along side of regular road traffic. We appreciate that for some people the idea of cycling in Naples can be a daunting prospect so our guides make every effort to allay fears and build confidence. By the end of the ride we are certain that you will have a smile on your face and agree that a bicycle is a grest way to get around Naples!
Our daily bike tours are open to all people who are 12y+ old or 5ft+ tall (1.5m) and are comfortable riding in bike lanes which also run next to regular traffic. For families with smaller children,  we offer private bespoke tours. Family tours are tailored specifically to the cycle ability and interests of the group. We have a range of bicycles and children's seats to suit. 
A bike is by far the best way to see Naples and surroundings. The city isn't really pretty flat but with lots of old narrow streets, a scenic seaside road and all the main attractions enclosed in a distance suitable to many different types of cyclists (and cycling activies), only by bicycle can you get to places easily and quickly. You can see more by bike in a few hours than you ever could on foot or by bus!
You'll find riding with us easy and engaging. We have safely guided thousands of people of all ages and abilities (from 5 year olds through to 75 year olds!). Our routes are carefully designed to use the cycle network, parks, and quiet back streets. Relax & roll with us.